Instructor: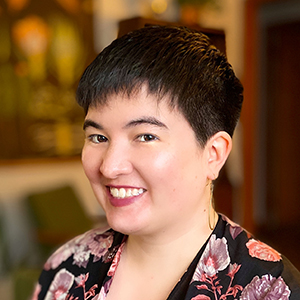 Jessica J. Hille, JD, PhD
Assistant Director for Education, Kinsey Institute
Co-director, Human Sexuality and Health, IU School of Medicine
Description
This course will take an interdisciplinary, evidence-based approach to exploring the foundational concepts in the study of human sexuality, as well as recent developments and research in the field. Topics will include:
Sex, gender, and sexuality
Identity and intersectionality
Sexual behavior and consent 
Dating and relationships
And more
While there are no academic prerequisites, this course may be of particular interest to professionals and graduate students in psychology, counseling, medicine, law, human resources, and related fields.
In-person attendance includes:
Breakfast and lunch daily
Tour of the Kinsey Institute, including the new Dr. Caroline Beebe Gallery
Presentation from the Kinsey Institute Archive & Collections
Pizza and movie night
Networking with Kinsey Institute researchers and staff
Dates: February 9-12, 2023
Online tuition: $1,500
Synchronous / live (not recorded)
In-person tuition: $2,500
Bloomington, IN
Some $500 scholarships are available for in-person attendance only (statement of financial need required; see application)
Applications are closed. For questions, please contact kinseyce@indiana.edu
Follow the Kinsey Institute on Facebook, Twitter, Instagram, or LinkedIn for announcements or contact kinseyce@indiana.edu for more information.